EGI is a team comprised of some of the industry's best Organization and Leadership Development talent. Our key team of professionals, led by principal Becky Edmunds, is highly experienced in working with organizations and individuals to help them realize their full potential. We also draw on a qualified and experienced network of affiliates to create solutions that make sense for our client partners.
About Becky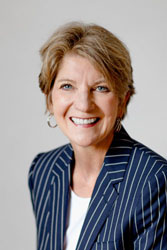 Becky Edmunds - Principal
Becky Edmunds is the President and Founder of The Edmunds Group. Becky has over 20 years experience in providing organizational development services to diverse organizations.
Read More